Christian Martial Arts Association - International

Christian Warrior Academy
Bible College
Mission:
"To equip God's people for works of service, so that the body of Christ may be built up until we all reach unity in the faith and in the knowledge of the Son of God and become mature, attaining to the whole measure of the fullness of Christ." - Ephesians. 4:12-13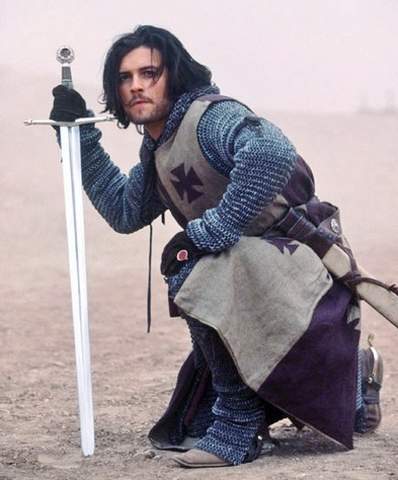 Christian Martial Arts Association of Knightly Brotherhood
"Be without fear in the face of your enemies. Be brave and upright that God may love thee.
Speak the truth always, even if it leads to your death.
Safeguard the helpless and do no wrong. That is your oath..."
You are visiting the "Christian Warrior Academy" (Bible College) founded by the Christian Martial Arts Association - (Yeshua-Do Int'l)
Christian Warrior Academy
is an unique place to be equipped for life, with skills beyond mere Bible study. It's for people

who are interested in pursuing their Christian faith alongside their interest in martial arts practice and self-defense skills. People who

want to invest in their life and future through learning profound truths with a passion fuelled by real encounters with the living God.

People who desire to be equipped for ministry and to be a future leaders in their communities.
Programs starting in May 2019
(6 months) in the Yukon, Canada!
You might apply now.
Faith in Christ - Chivalry - Righteousness - Justice - Loyalty - Courage - Nobility - Humility - Defense - Prowess - Truth - Faithfulness - Prudence - Courtesy - Temperance - Discipline - Diligence - Charity Gratitude- Sagacity - Zeal - Hope- Valour - Resolution - Chastity - Fearlessness- Peacefulness - Forgiveness - Liberty
"They were brave warriors, ready for battle and able to handle the shield and spear.
They faces were the faces of lions," - 1 CHRONICLES 12.8
Our motto is:
"Empowerment through training and education where people replace their fears with faith in God, skills, knowledge and confidence."
ANNOUNCEMENT:
Christian Warrior Academy - (Bible College) together with Christian Martial Arts Association - International is looking for qualified staff/instructors since June-Aug.2019. We expect you to have at least Bachelor Degree in Ministry/Theology/Divinity or to be an ordained Christian Minister and who has achieved min. 2nd Dan black belt in any Martial Art (or equivalent). You might apply sending your resume to me. God bless!
Our program is suitable for all Christians and particularly those involved in ministry or missionary work.
Concerning our Faith?
1. Faith alone (Sola Fides)
2. Grace alone (Sola Gratia)
3. Christ alone (Solus Christus)
Christ is not valued at all unless He is valued above all !
For in Jesus Christ we have everything: He is "The Way, the Truth and the Life".
Communion with God is, then, a sharing in His very Being; And true knowledge and power is, to be aware off all things in Christ. For by Him, through Him and in Him we have everything!
Yeshua/Jesus is both Savior and Lord !
The teaching at the Christian Warrior Academy is focused on:
Doctrine of Christian Faith

Power Evangelism

Spiritual Gifts

Prophetic

Spiritual Warfare

Healing & Deliverance

Moral and Ethical Conduct - Holiness, Justice & Righteousness

Leadership

Power of Prayer

Healthy Life-style and Fitness

Family Values and Integrity

Yeshua-Do Self-defense Program
Videos with a Christian Basics in Self-defense
"Blessed be the Lord, my Rock, who trains my hands to fight, and my fingers for warfare"
- Psalm 144:2